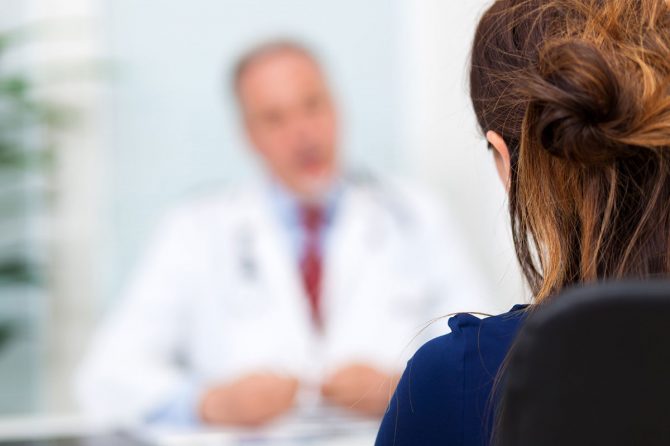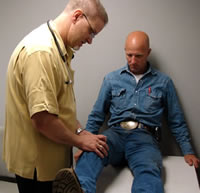 The "bread and butter" of our clinic is caring for workers who have injuries or illnesses sustained in the workplace. We provide comprehensive care, from the initial evaluation to the treatment and follow-up. We have a complete network of specialists to whom we refer when needed. We serve as the "gatekeeper" for workers' compensation cases, addressing work status and determining when maximum medical improvement has been achieved. We communicate frequently with the employers to keep them up to date on the status and prognosis of the injured worker.
Our goal is to return the employee to productive work soon, and as safely as, possible. Dr. Jones and his staff are aware of those aspects of medical care that make an incident OSHA-recordable and work to assist the employer to the extent possible without jeopardizing the injured employee's care. While many in the health care industry dread having to deal with workers' compensation insurance companies, we know the system well and deal with such companies on a daily basis.
Impairment Ratings
In workers' compensation claims, as well as disability claims and motor vehicle accidents, it is important to determine if an injury or illness has left a person with permanent impairment, and if so, how much.
Dr. Jones is trained and certified to perform impairment ratings in Texas and Oklahoma. Since there are relatively few physicians in the state of Texas who perform these evaluations, he travels around the state doing such examinations in Houston, San Antonio, Austin, Dallas, Ft. Worth, Corpus Christi, Harlingen, Tyler, Lubbock and Waco, in addition to the impairment ratings he performs locally for Paris and the surrounding areas.
Dr. Jones also performs Independent Medical Evaluations for insurance companies, attorneys or individuals who wish to have a thorough review of a case's history, along with a complete examination and opinion regarding compensability, treatment, maximum medical improvement or other specific questions concerning a medical case.