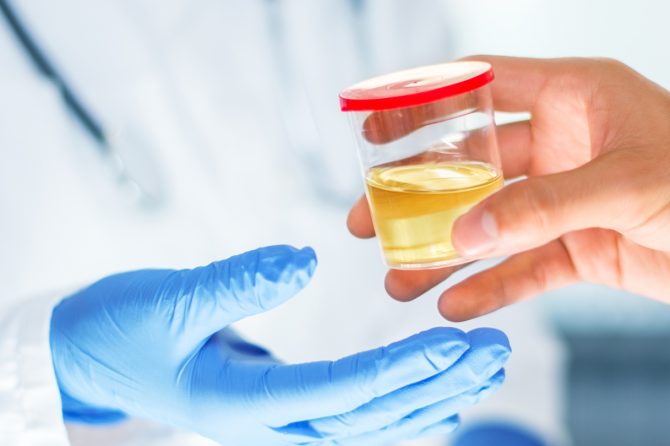 Drug Testing:
Whether it is DOT, pre-employment or post-accident, our clinic is able to meet any and all of your drug testing needs. All of our collectors are certified in accordance with 49CFR Part 40 regulations, and Dr. Jones is a certified trainer of drug screen collectors. We perform many drug screens on a daily basis and are experienced in all scenarios and types of drug testing available. Dr. Jones' expertise in drug testing goes far beyond that required by DOT, and ensures the employer and the donor that the results will be accurate and able to withstand any potential legal challenge.
Alcohol Testing: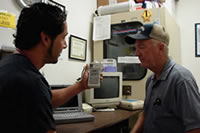 The breath alcohol test is the quickest and most efficient method of determining whether or not an individual is under the influence of alcohol. DOT requires random breath alcohol testing of commercial motor vehicle drivers and any driver that is involved in a serious accident. Many employers that have a zero tolerance policy also randomly test their employees or test those who exhibit suspicious behavior. Dr. Jones is a certified instructor of breath alcohol technicians (BAT) and all of our technicians are certified through CMI, the company that manufactures the testing device.
Drug Testing Consortium:
A consortium is a pool of individuals from which random selections are made at a predetermined rate and interval for drug and alcohol testing. DOT requires that all commercial motor vehicle drivers be in a consortium, and some employers have consortiums made up of different groups of employees. Dr. Jones operates a consortium that meets all the requirements of 49CFR Part 40. We will help you set up your own consortium, or for only one or a few individuals, we can place you in an already existing consortium.
Student Drug Testing:
The United States Supreme Court upholds the right of school districts to perform drug testing on students. We have taken all the necessary steps to provide this service to area schools. Dr. Jones attended a symposium on student drug testing in Washington, D.C., and is able to assist school administrators at every point in the student drug testing process from setting up the policy, educating parents and teachers, and performing the actual tests.
After Hours Services: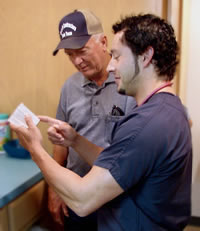 We have certified collectors on call 24 hours a day, 7 days a week to provide drug and alcohol testing services.  We realize that accidents do sometimes occur in the middle of the night and on holidays or weekends. Since some substances of abuse leave the body quickly, it is important to perform the drug and/or alcohol test as soon as possible following an accident. The Paris Regional Medical Center emergency room will page the on call collector upon request, or you can page the collector directly by calling (903)737-1123, enter pager #213 followed by your phone number. The collector will return your call within a few minutes.
MRO Services:
Dr. Jones is certified by the American Association of Medical Review Officers to review and verify drug screen results. DOT requires all drug screen results to be reviewed by an MRO and many non-DOT employers will also request MRO services for the added assurance it provides in case of a legal challenge.